Responding to Disasters and Saving Lives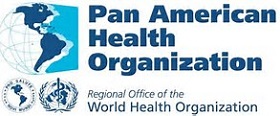 When natural or man-made disasters strike, getting the right supplies to the right location is a matter of life and death. International humanitarian relief organizations coordinate the distribution of relief supplies and personnel from around the world to disaster zones. These organizations often operate in areas where the public infrastructure is badly damaged and electricity, running water and basic services may be completely disrupted.
The Pan American Health Organization (PAHO), part of the World Health Organization (WHO), is a leader in providing assistance during these crises. As the heart of their Humanitarian Supply Management System (SUMA), the Logistics Support System (LSS) manages the distribution of relief supplies. When PAHO needed an organization to replace their outdated system, they turned to FMS to create LSS. Deployed in 2005, LSS has been used in dozens of disaster zones in over 100 countries including the 2010 earthquakes in Haiti and Chile. Training is managed through PAHO and the UN Office of the Coordination of Humanitarian Affairs (UNOCHA).