Total Access Emailer: Version X.5 Features for Microsoft Access 2003 and Earlier
---
This is no longer the latest version of Total Access Emailer 2003, 2002 and 2000.
Existing X.5 customers can upgrade for a nominal fee. For more information
on the new features, visit Version X.6 for Total Access Analyzer 2003, 2002 and 2000.
---
Versions 8.5, 9.5, 10.5, and 11.5 are now available for Access 97, 2000, 2002/XP, and 2003 respectively. This X.5 version is a significant enhancement from the original version and includes many new features to help Access users and developers maximize the value of email lists with the power of Access.
Previous Versions
The versions previously released for Total Access Emailer:
Version X.5 Enhancements
---
Imagine the emails you can create by using the power of Access reports to format your custom HTML emails for each of your contacts.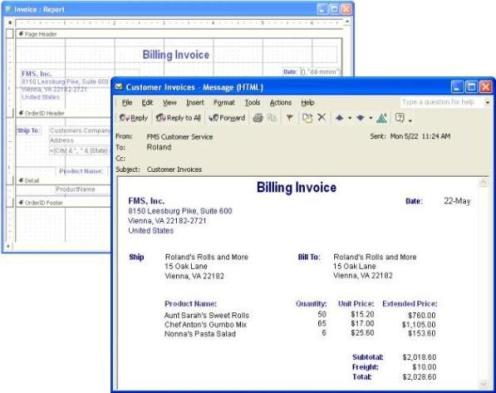 Tables, queries/views, and reports can now be embedded directly in your email messages and attachments. Easily filter the data so each recipient receives their own information based on fields in your data source.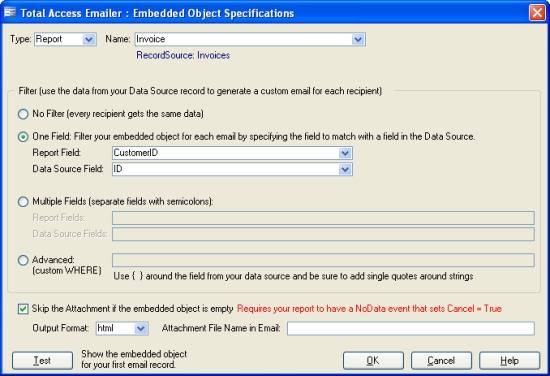 HTML messages automatically embed local graphics referenced by the message. You no longer need to add the graphics as attachments—they are automatically embedded in the email message.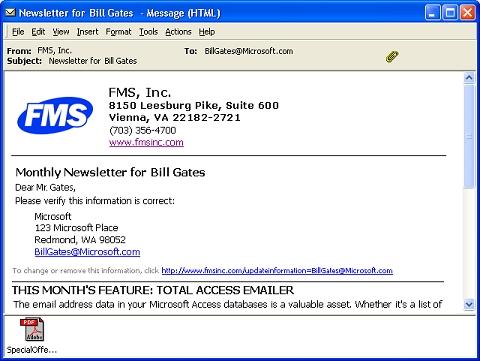 Total Access Emailer now supports sending emails through servers that require a secure or encrypted connection, using Secure Socket Layer (SSL). This provides an extra level of security, and additional support for users who exclusively use SSL mail servers.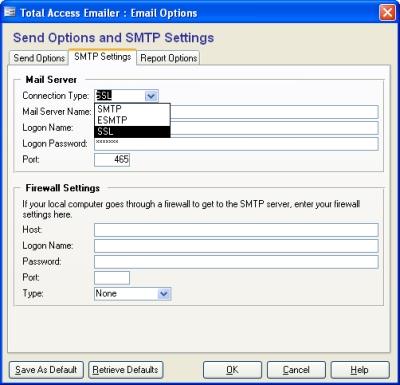 Total Access Emailer includes a new report to print the detailed specifications of an email blast.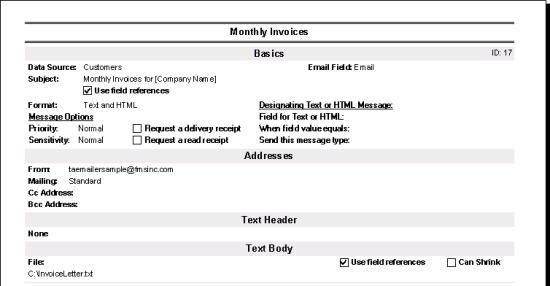 Total Access Emailer now supports sending emails through Replica databases, in addition to standard MDBs and ADPs.
Email blasts created in earlier versions of Total Access Emailer work with version x.5. Of course, the older version cannot use the new features in X.5
Earlier versions bundled the end user and runtime components together. The new version can now be purchased as Standard Version or the Professional Version. The Standard Version is designed for end users. The Professional Version includes the Standard Version, plus a programmatic interface and Runtime License to distribute applications that use Total Access Emailer blasts to users who do not own Total Access Emailer.
Latest New Features in Total Access Emailer
---
Updates are for registered users only and subject to the product licensing terms.
You may not re-distribute them without express written permission from FMS, Inc.