Microsoft Access Database Summary Report
The Summary Report provides a wonderful overview of your entire Microsoft Access database. It should be the first report you review when you are trying to understand a new database.
Easily see:
The number and types of objects you have, and where there are errors, suggestions, and performance tips
The complexity of your modules
Linked table information
Summary of table fields by data type
Types of queries
Number of forms and reports with and without code
Types of table relationships
Macro summary
Library references
ActiveX controls (not shown in this example)
Import/Export specifications
With this information you can understand the complexity of the database, and the external objects it uses. It's a great guide for determining the other reports you should use for more details.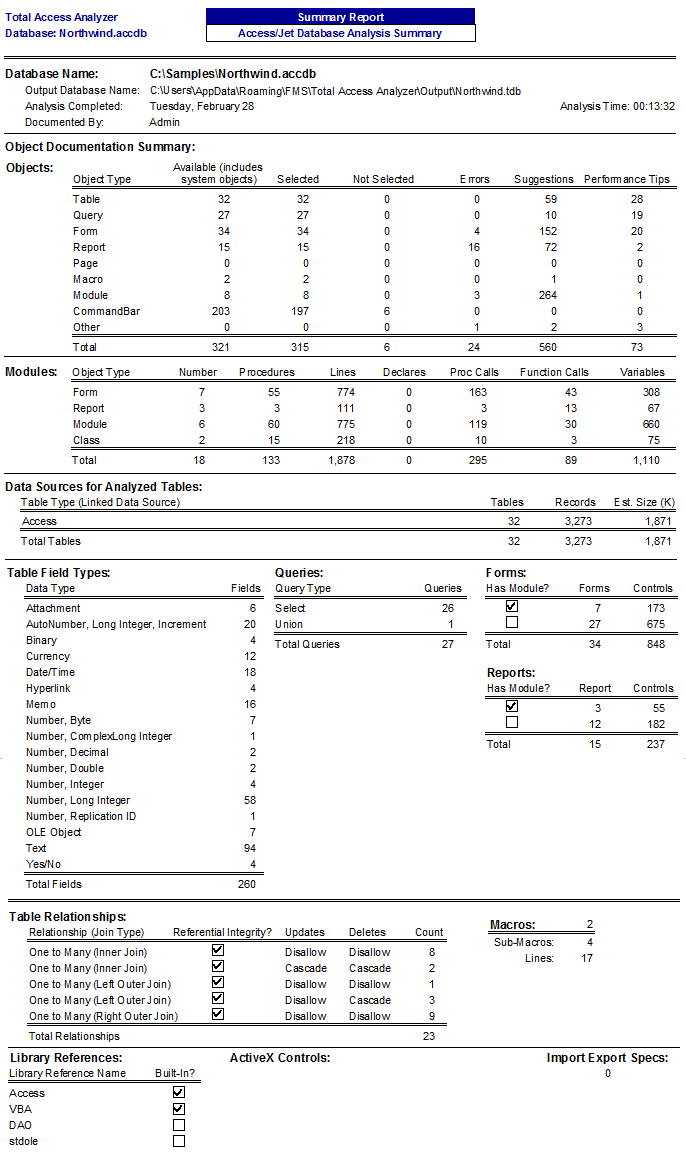 ---