Microsoft Access Module Procedure Usage (where every procedure is called from)
This Total Access Analyzer report shows every VBA procedure in your database and where it is called from. Quickly see all the places that a procedure is used and you understand all the places that may be impacted by a change to the procedure. The parameters used in each call are also shown.
This report is in landscape mode to better show the parameters that are used.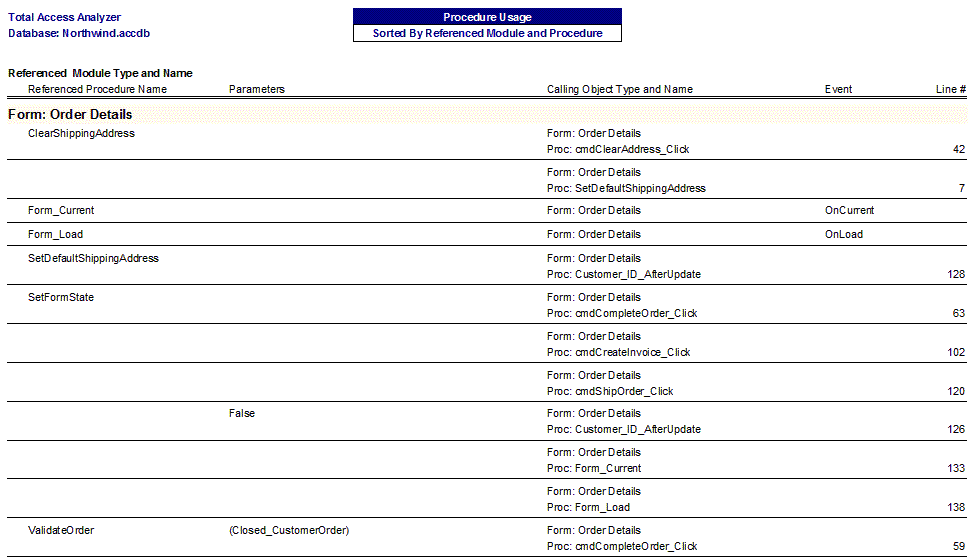 This report includes all procedure references. There's a separate report the excludes the event procedures and focuses on procedures you've written from scratch: Procedure Usage - Non-Event Procedures only.
Related Module and Procedure Reports
Module Analysis Summary (across all documented forms, reports, and standard modules)
Procedure Lists
Procedure Usage
---