Details of Code Explorer in Total Visual SourceBook
Our exclusive Code Explorer makes it easy to see and find the VBA/VB6 code you need.
On the left, the code is organized in a hierarchical tree by major topic, category, class/module, and procedure/property/method.
The tabbed pane on the right shows the code, notes (syntax definitions), examples, and additional details. A variety of menu items and right click options make it easy to search for code and insert it directly into your project. You can even add your own code to the Code Explorer and share it with your team!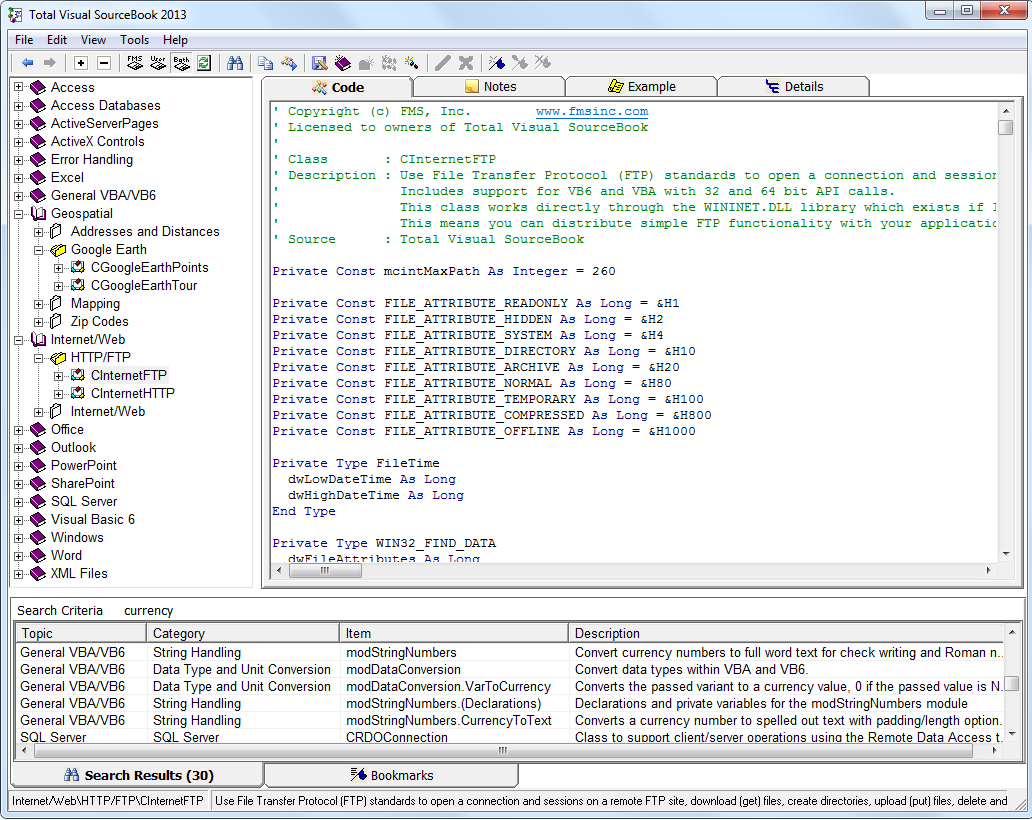 Search results appear at the bottom. You can also bookmark your favorite code to easily jump to it.
The Code Explorer can be maximized to fit your entire screen.
Overview and Additional Screenshots of Total Visual SourceBook