For more advanced and customized use of Access reports, you can use its HTML output feature as your message itself!
Microsoft Access lets you export reports to HTML format. This powerful feature lets you leverage the power of the MS Access report generator to create very complex and sophisticated reports in HTML.
Total Access Emailer takes advantage of this feature so you can use Access reports as the designer of your HTML messages. Simply create an Access report with the message you want to send to each recipient, place your fields, format them, aggregate your data, etc. You can export it to HTML to verify it's designed exactly the way you want. Once you're satisfied, have Total Access Emailer generate the HTML output for you.
Without a filter, everyone gets the same message. By filtering the report from your data source with the email addresses, Total Access Emailer sends each recipient their own information.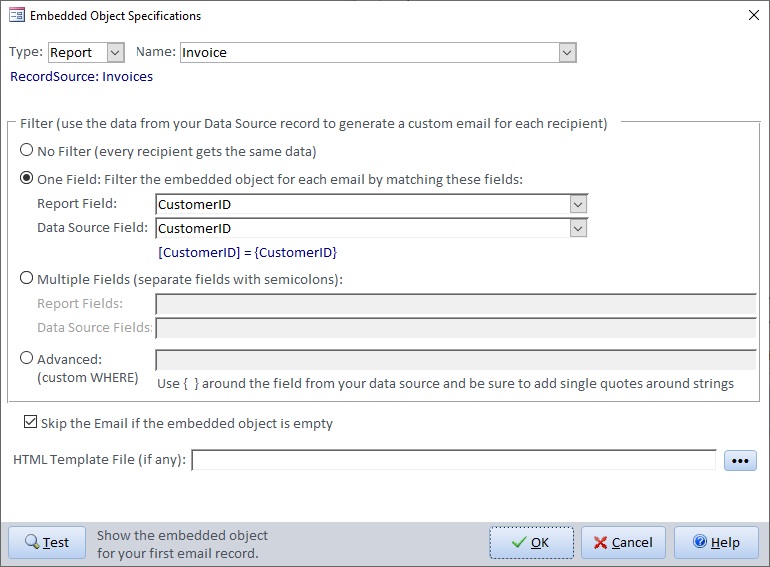 Example of the Invoice report filtered by CustomerID as the HTML message