Certified and Designed for Microsoft Windows XP, 2000, ME, 98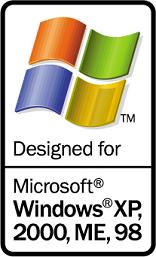 Because Total Access Startup is used by so many organizations to manage mission critical Access applications, we wanted to ensure it met the highest industry standards.
In addition to our rigorous quality assurance process, we submitted our product for independent testing to verify it met the demanding needs of enterprises supporting multiple operating systems.
We are pleased that VeriTest confirmed Total Access Startup meets all the necessary requirements for deployment across multiple versions of Windows. Awarded the Designed for Microsoft Windows XP, 2000, ME, 98 logo from Microsoft, Total Access Startup is the first application designed exclusively for Access to receive this award.
Since this award, Total Access Startup has been tested with Windows 10, 8, 7 and XP in both 32 and 64 bit environments.
With VeriTest's rigorous testing and verification, you can be assured that Total Access Startup supports your challenging environment to ensure your Access applications and versions are deployed correctly every time!