The interactive Wizard add-in of Total Access Emailer lets you easily create personalized emails. Simply run it with your database, and interactively specify the options for your email blast. The options are presented in separate tabs.
Basics Tab
Specify the query name (qryContinuousEmailer). This populates the dropdown lists for other field references, such as the ToAddress and Subject fields: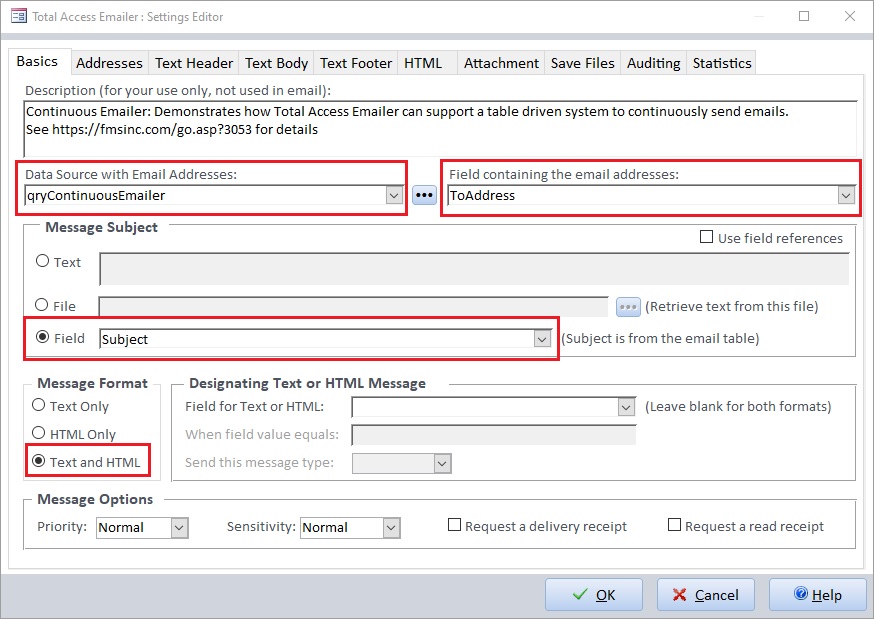 ---
Addresses Tab
Specify the fields for the From, Cc, and Bcc addresses: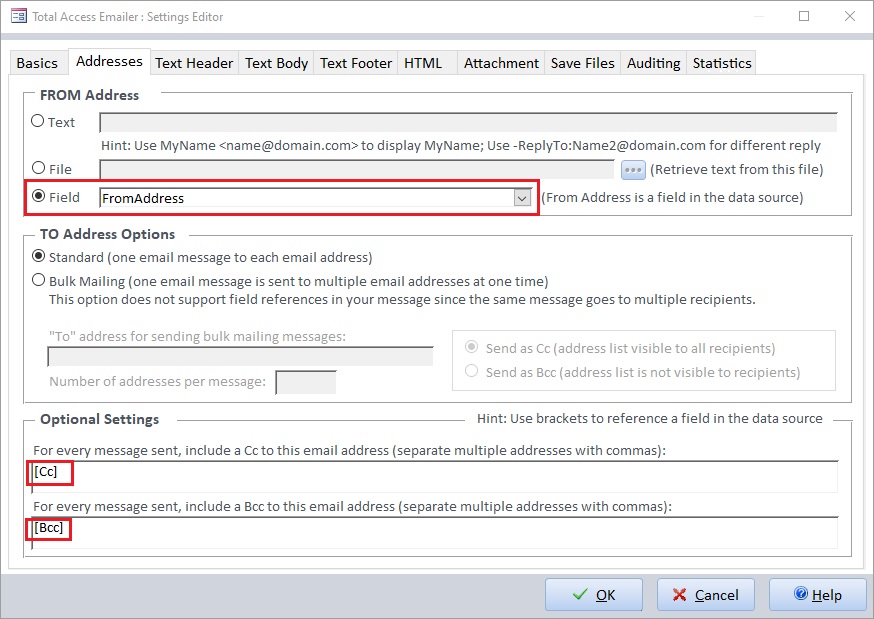 ---
Text Body
For sending plain text messages, use the MessageText field: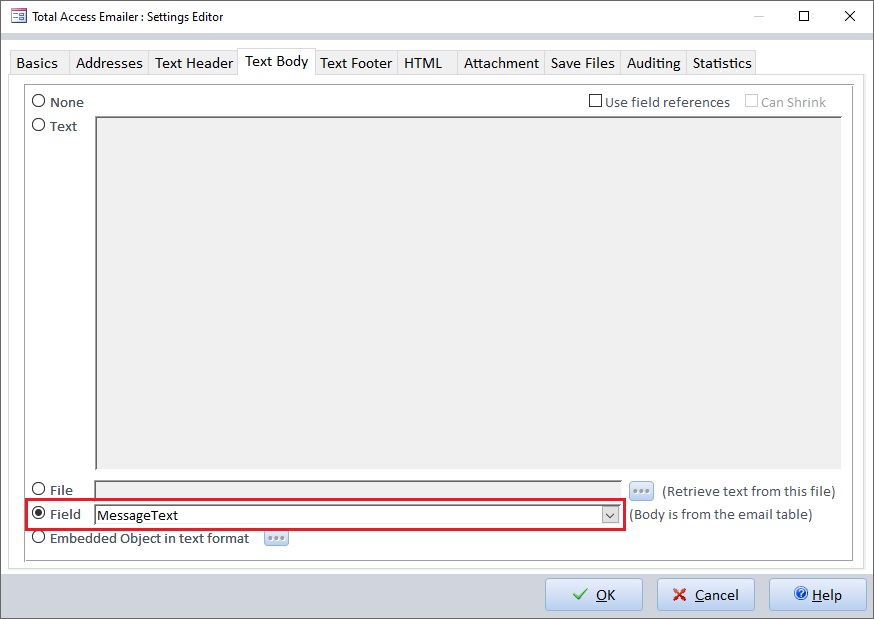 ---
HTML Message
For sending HTML messages, use the MessageHTML field:
---
Attachments
Specify the AttachmentFiles field to attach any file names in that field: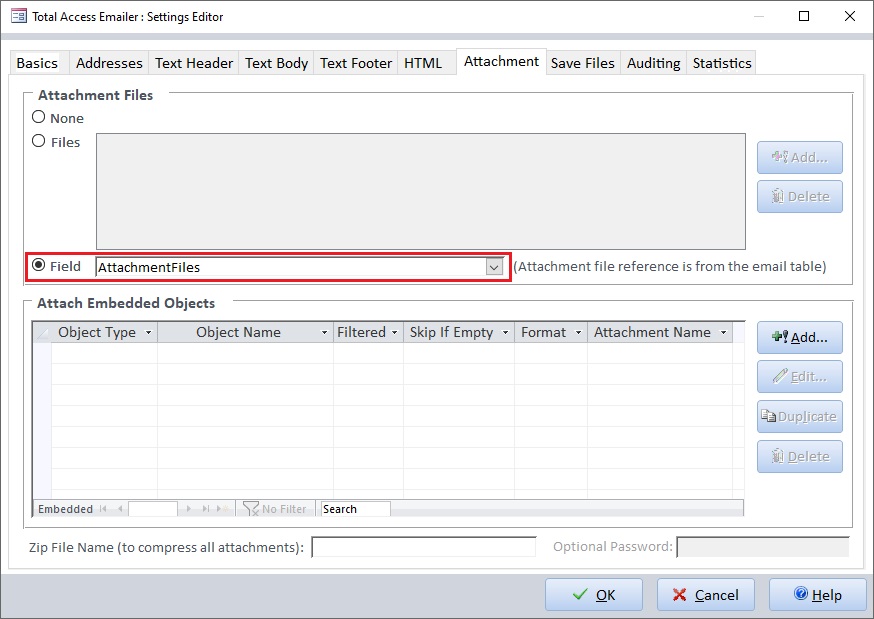 ---
Auditing
Make sure auditing is turned on and tied to the SentDate field. This field is automatically updated with the current time when Total Access Emailer sends the message, and prevents this record from getting emailed again.
---
Other Add-in Features
The Total Access Emailer add-in is also used to configure the email SMTP settings for sending the messages. The Preview feature lets you test this email blast interactively to confirm it works before sending it to real recipients.