New Features Added to Total Visual Agent 2007
---
This page is a reference for a legacy version of Total Visual Agent and is no longer the latest version.
Existing Total Visual Agent customers can upgrade to the latest version for a nominal fee.
For more information on the new features, visit Total Visual Agent 2021.
---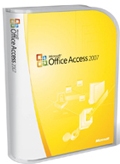 The world's most popular maintenance scheduling tool for Microsoft Access/Office VBA and VB 6 is now available for Microsoft Office Access 2007. This is the seventh major release of Total Visual Agent and introduces many enhancements to automate maintenance chores easier than ever:
Supports Microsoft Access 2007 and ACCDBs
The latest version of Total Visual Agent supports Microsoft Access 2007 and the new Access 2007 file format (*.ACCDB). It continues to support all earlier versions of Microsoft Access (1.0 through 2003) and Visual Basic (3.0 through 6.0).
Note that Total Visual Agent 2007 requires Access 2007, or the free Access Runtime version, to be installed on the computer or server running Total Visual Agent.
Additional Tasks that can Run as a Windows Service
Total Visual Agent now supports launching external programs (such as running Access macros and custom commands) with its Windows NT Service feature. This provides a more secure and robust way to automate your tasks.
Improved Support for Access Data Projects (ADPs)
ADPs are supported throughout Total Visual Agent with improved ability to add them to Event and Task Groups.
Streamlined Database Statistics Form
The user interface for viewing Database Statistics is redesigned and streamlined to make it more modern and user-friendly.
Windows Theme Support
Total Visual Agent 2007 has a more modern user interface including support for Windows XP Themes.
New User Manual
Total Visual Agent 2007 includes a new professionally printed 108 page user manual and online context sensitive help.