Total Access Admin now lets you monitor multiple databases from one screen. You can now monitor multiple databases at once (provided they have the same workgroup security, if any).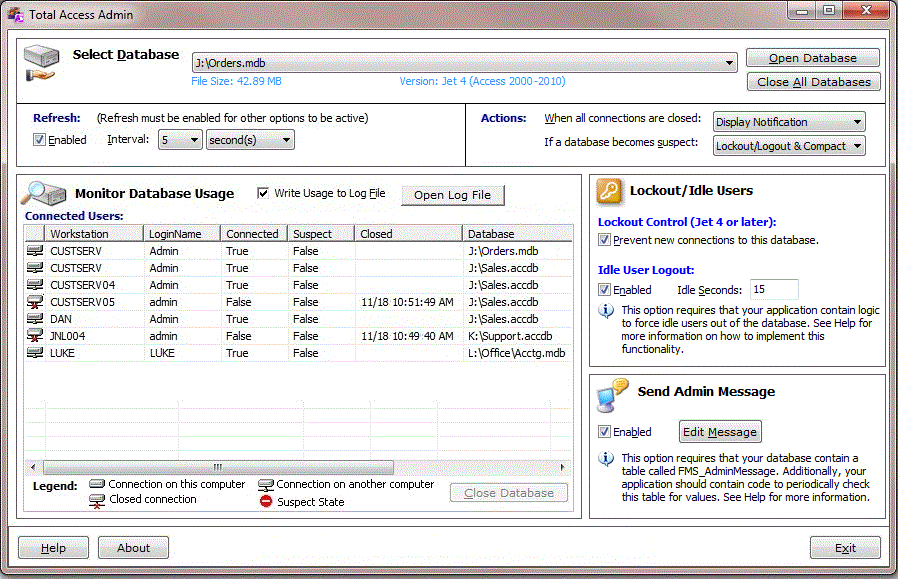 Add and remove databases from your list, and perform actions on all of them. Adding more databases is easy with the Open Database button, or select it from the dropdown list if it was previously opened:

When you attempt to open a second database, you are prompted to Add or Replace the currently open database: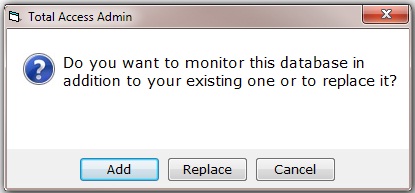 This prompt only appears once. After you choose Add, every database you open is automatically added. You can close them individually or close all of them with a button click.