These new features were added to the main form: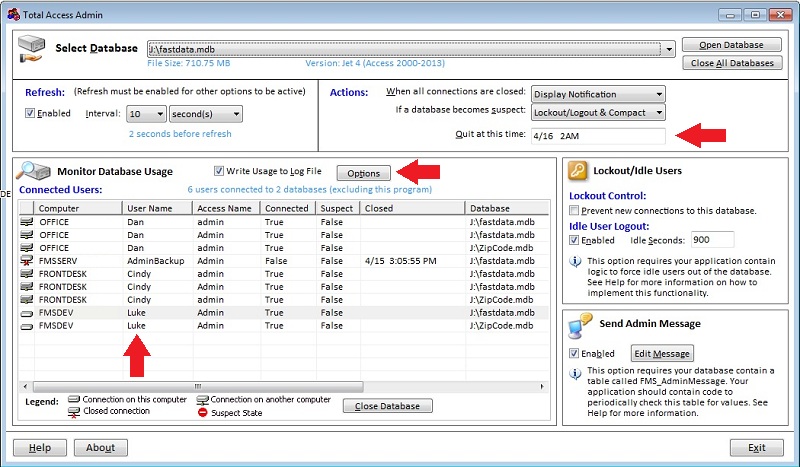 ---
User Name Display
The most popular addition to Total Access Admin 2013 is the display of the user name for each computer name. Microsoft Access/Jet only knows what computer is connected to a database and not the actual user name. You can now create and maintain a list of computers with their user names to better understand who's in your databases. Provided multiple people aren't using the same computer, this works very well.
---
New Options Form
The new options form lets you manage the two external databases for Total Access Admin.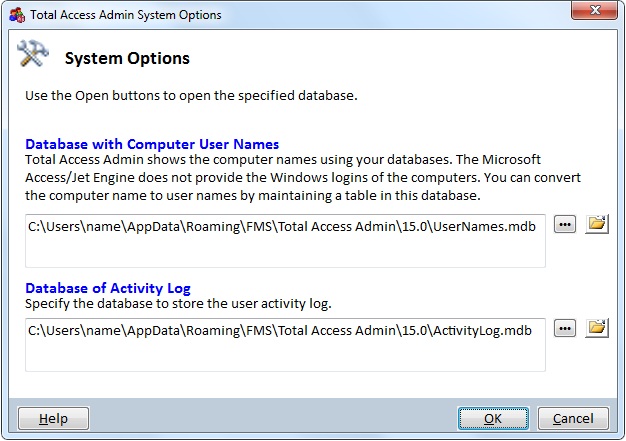 Database with Computer User Names
This is the database containing the translation table of computer names to user names. Open and edit this database to manage your list: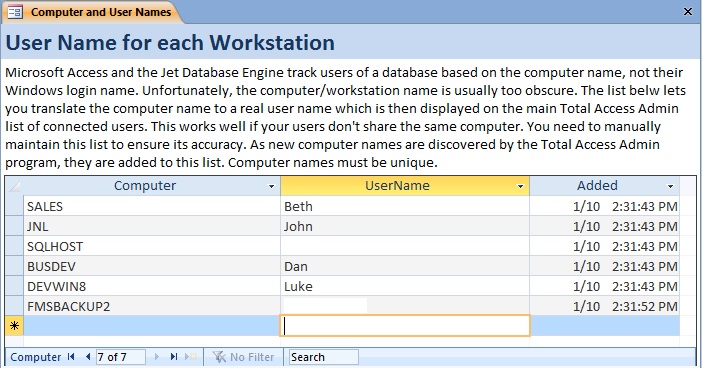 Database of Activity Log
This is the database with the log of all your users entering and exiting your databases. This database stores the new UserName and has two new forms that show all the activities and by session (times when Total Access Admin starts and exits).

All Activities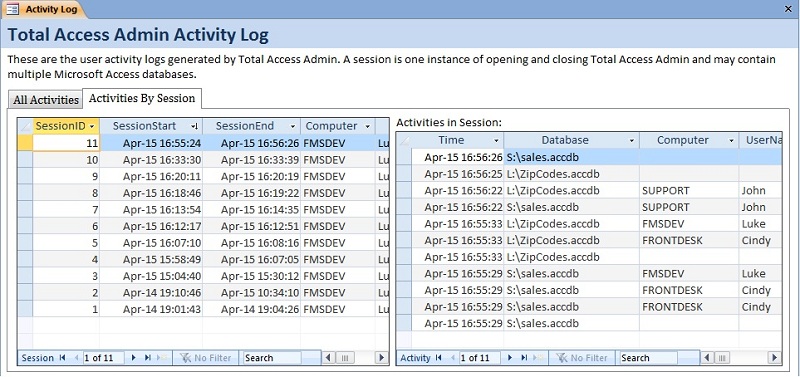 Activities for Each Time Total Access Admin is Launched
---
Specify a Time to Quit (Exit)

Previously, Total Access Admin could be set to exit for certain actions such as when all users exit the databases.
You can now specify a specific time to exit regardless of other activity in your databases. Just specify any date/time in the future.
---
New Command Line Parameter for Waiting/Quitting
If you launch Total Access Admin from a command line, you can specify all the UI settings. For the time to quit, new parameters are available to specify the hours and/or seconds before closing. This makes it easy to set the time to quit without having to know the current time (e.g. you can set it to close an hour after starting).