Using the FMS Rich Text Editor in Total Access Memo
The FMS Rich Text Editor works like other text editors you may be familiar with, such as Microsoft Word or WordPad. This webpage assumes that you are familiar with other text editors, and therefore it does not go into great detail about how to use a word processor. Instead, the main functions of the editor are described as they are listed on the menus.
To launch the FMS Rich Text Editor from the Total Access Memo control on a form, press [Shift]+[F2] while the cursor is in the control (the control's Enabled and EditorEnabled properties must be set to True). You can also run the FMS Rich Text Editor as a standalone editor from your installation directory.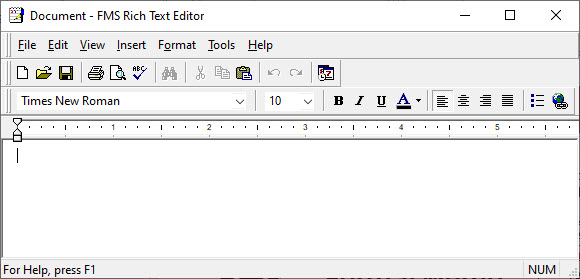 FMS Rich Text Editor