Quickly Insert Screenshots in Microsoft Excel, Outlook, PowerPoint and Word 2010
Provided by Molly Pell, Senior Systems Analyst
Microsoft Office 2010 has a new feature that makes it easier than ever to insert screenshots into your documents. The Screenshot feature is available in MS Excel, Outlook, PowerPoint, and Word 2010.
On the Insert tab of the Ribbon, select "Screenshot" from the Illustrations section, and choose one of the currently opened windows: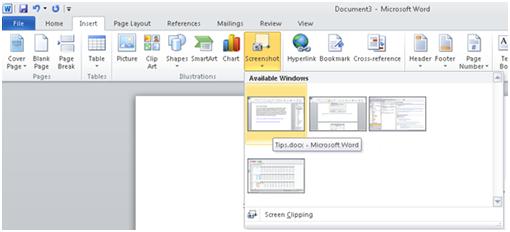 If the Screenshot option is disabled, check your file format to ensure it's in the 2007-2010 format. For instance, in Microsoft Word, Screenshot is not enabled if you are using a *.DOC file rather than a *.DOCX file.
To capture a portion of screenshot, click on "Screen Clipping"

option to specify the section: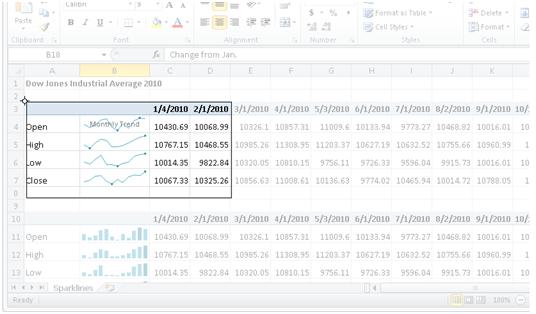 Microsoft Resource
---
Additional Resources for Microsoft Office 2010
Multiple Microsoft Office 2010 Products
Microsoft Excel
Microsoft PowerPoint