Layout View in Microsoft Access 2007 and 2010
Provided by Aparna Pophale, Quality Assurance Specialist
Designing forms and reports impacts the overall look and feel of the application. Microsoft Access 2010 and 2007 has many new features to make your Access application more impressive.
One of the new features in Microsoft Access 2007/2010 is Layout view, which allows users to design forms and reports more easily.
To turn on this feature, click the Office button

and then open Access Options. Select the Current Database option, and check for Enable Layout View for this database.
To realize the effect of this feature, select a form (or report) in form (or report) view. Right click on it and it shows Layout View option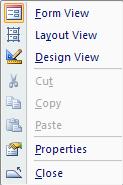 This can also be set programmatically in VBA with:
SetOption "DesignWithData", True
Here, you can design the form or report while seeing a preview of how it will look when itís run: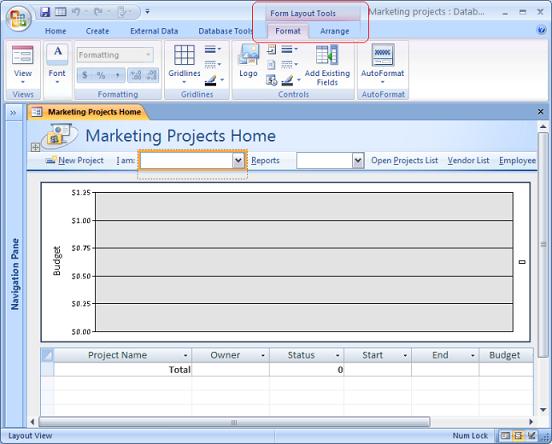 This tip and many other suggestions are found by Total Access Analyzer.