Network Mapped Drives are Not Available to Administrators: Need to EnableLinkedConnections
Problem
From a Windows application, you try to browse to a folder or file on a network mapped drive and the drive can't be selected. Only the local drives are available.
Reason
When User Account Control (UAC) is enabled, if you run a program as Administrator (elevated), you can't see network drives unless a registry setting is changed to allow it.
This is because the mapped drives were created under a login different from the administrator login.
Solution
Notwithstanding how ridiculous it is that running as Administrator gives you fewer permissions than other users and prevents you from seeing the mapped drives, the solution is a simple change to the registry. Alternatively, you can login as Administrator and remap the drives.
Changing the Registry for EnableLinkedConnections
The following information presumes you know and are allowed to make Windows registry changes.
Under HKEY_LOCAL_MACHINE\SOFTWARE\Microsoft\Windows\CurrentVersion\Policies\System, create or set the EnableLinkedConnections value (a DWORD 32-bit number) to 1.
For your convenience, you can download and run this REG file to implement it: policies.reg
Its contents are:

Windows Registry Editor Version 5.00

[HKEY_LOCAL_MACHINE\SOFTWARE\Microsoft\Windows\CurrentVersion\Policies\System]
"EnableLinkedConnections"=dword:00000001

Applying the Changes
Changing the registry doesn't affect your environment until the Group Policy for your PC is updated. From a DOS Command prompt running as Administrator, execute this line to apply the change:
gpupdate.exe /force

It should look like this after it is successful: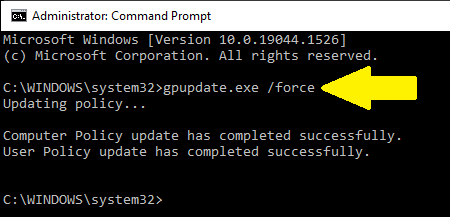 If that doesn't work, restart your PC for it to take effect.
Reference
For more information, read this Microsoft KnowledgeBase Article 3035277:
Mapped drives are not available from an elevated prompt when UAC is configured to "Prompt for credentials" in Windows