Using the Form Navigation Caption in Microsoft Access 2016, 2013, 2010 and 2007
Provided by Aparna Pophale, Quality Assurance Specialist
In Microsoft Access 2003 and earlier, the navigation bar for a form always referenced the rows as a "Record":

This wasn't very descriptive for the actual data, and was confusing if there were multiple navigation bars associated with different subforms all displayed on the same form.
With MS Access 2016, 2013, 2010 and 2007, you can customize this with the form property "Navigation Caption" for your Navigation Bar.
To make a Navigation Caption enabled, select a form in design view and open the property sheet. Set the Navigation Buttons property to Yes. To show the Navigation Caption, this property should be always set to Yes. Type the suitable Navigation Caption for a Form showing record count and record information. Rather than the default word "Record", you can display your own word.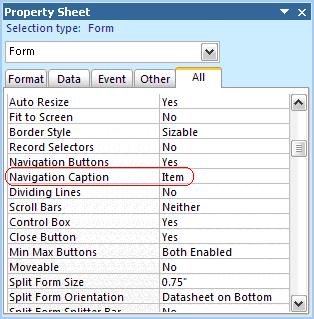 For example, the following screenshot taken from Total Access Analyzer shows Navigation Caption "Item" to show documented various database items.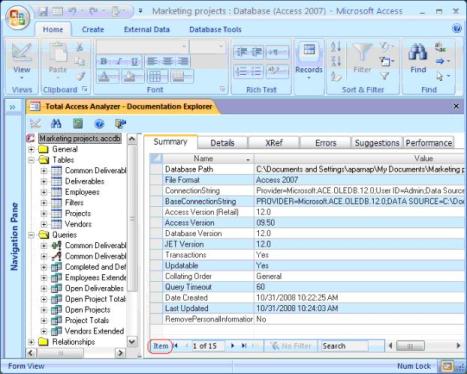 As part of its database analysis, Total Access Analyzer detects forms that have the default navigation caption.
Related Topic