Here's a simple example using Microsoft Word. Assume you have the following document: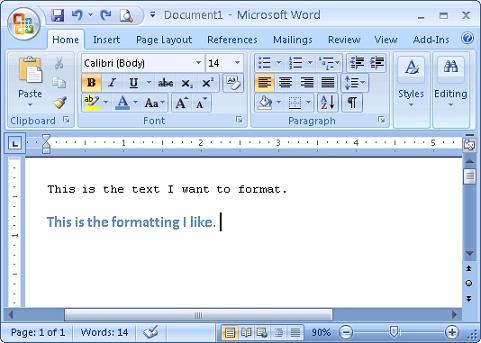 First, select the text with the formatting you want to use.
Next, click the "Format Painter" button on the toolbar or ribbon.
Finally, click on the text that you want to format, and viola! The formatting is copied over. Remember that you can do this within the same document/program, or between documents/programs.