Increase the Most Recently Used (MRU) File List for Office Applications
By default, office applications (including Access, Word, Excel, and PowerPoint) show 4 items in the Most Recently Used (MRU) file list.
This can be increased to 9 to simplify the selection of your most recently used applications/files. Increase the Recently Used File List on the General tab of the Tools, Options dialog: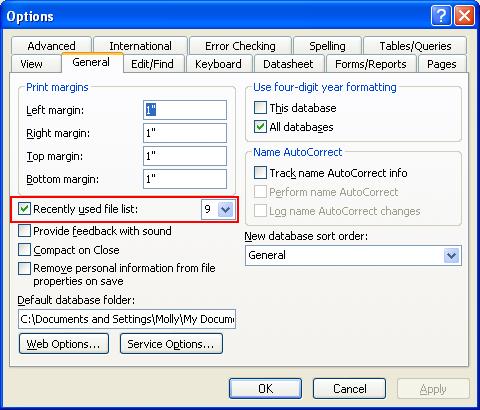 The list of recently used files appears in the Office application's File menu:
This tip and more detected for Access by Total Access Analyzer.