Displaying Longer Results in SQL Query Analyzer
Provided by Molly Pell, Senior Systems Analyst
By default, SQL Query Analyzer only displays the first 256 characters for each column's value. Follow these steps to display up to 8192 characters per column:
From the SQL Query Analyzer menu, select Tools -> Options: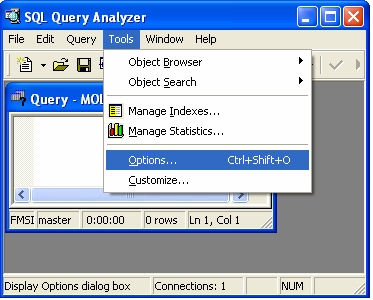 On the Results tab, use the "Maximum characters per column" field to specify the maximum number of characters to display in an output column: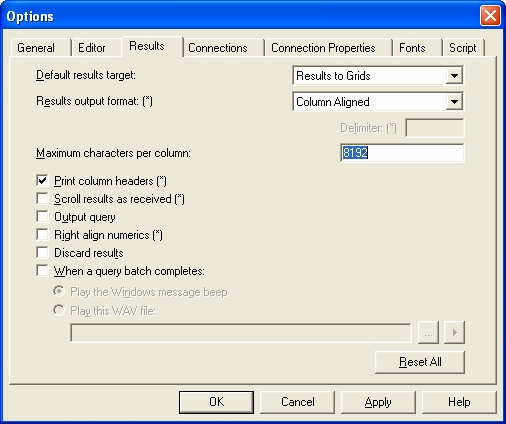 This value can be between 30 and 8192.
Note: This setting also affects the behavior of the Transact-SQL Debugger window.