Microsoft Access Module Overview
An overview of a single module to quickly understand what's in it.
It shows whether Option Explicit is set, the Option Compare type (if any), and whether it's a class module.
It shows the number of these in the module:
Lines
Procedures
Declare statements (API references)
Labels
Procedure calls (calls invoking other procedures)
Function calls (calls invoking VBA functions)
Variables
DoCmd
Debug or Stop Statements
User Defined Types
Enum Definitions
Raised Events (for classes)
Conditional compiler directives
There's then a list of public and private interfaces (procedures, properties, etc.) to the module.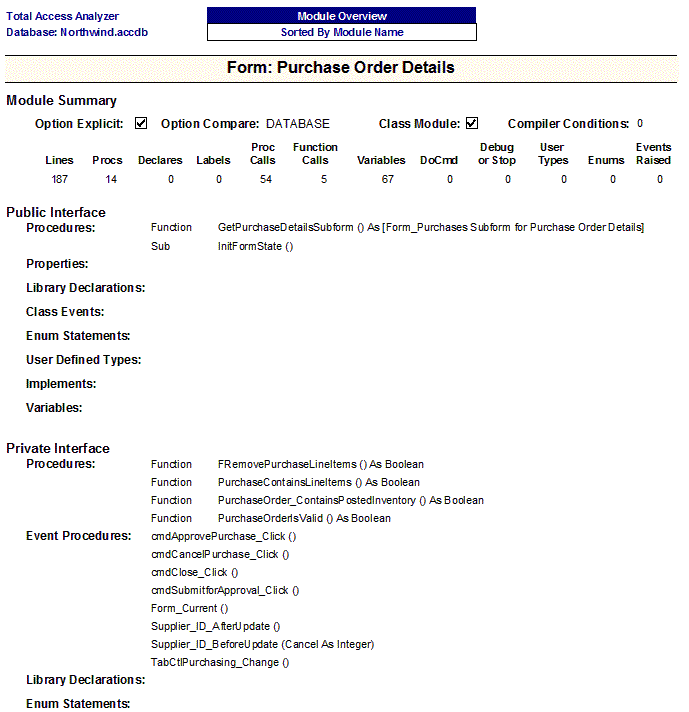 Related Module and Procedure Reports
Module Analysis Summary (across all documented forms, reports, and standard modules)
Procedure Lists
Procedure Usage
---