Setting Google Gmail as the SMTP Server for Total Access Emailer

Total Access Emailer uses SMTP to send your emails from Microsoft Access. That requires you to have an SMTP email server that allows you to send emails from the FROM addresses you specify.
If you have an email account with Google Gmail, you have an SMTP server. As long as you abide by Gmail's terms and conditions, you'll be able to send emails through their SMTP server using your Gmail address as your From address.
By default, Gmail does not allow relay for your account. To activate it, log into your Gmail account to update your settings.
Set to Allow Less Secure Apps
Under My Account, Sign-in & security, select "Connected apps & sites":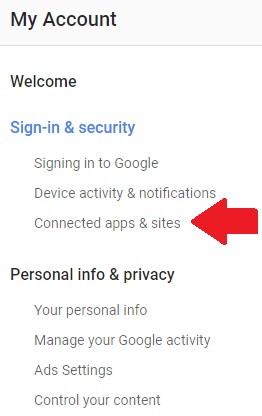 In the "Connected apps & sites" section, set "Allow less secure apps" to ON (blue):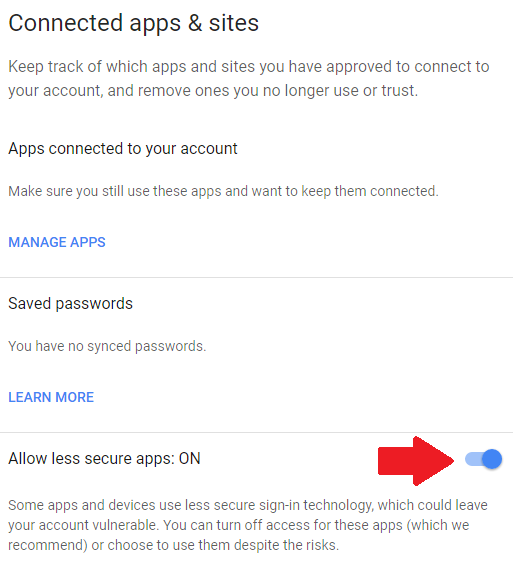 You will receive an email verifying that you've changed this setting.
Connection Type: SSL
Mail Server Name: smtp.gmail.com
Logon: your gmail account (myname@gmail.com) and password
Port: 465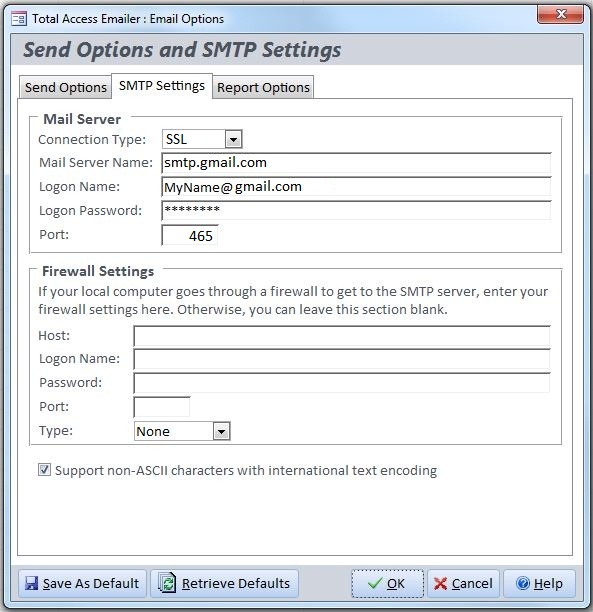 Setting Gmail SMTP Settings in Total Access Emailer
Create TEmail.txt File with the Email Address
Create a text file called Temail.txt in the folder where Total Access Emailer is installed (or the location of the Total Access Emailer library if calling it through VBA). Put the name of the gmail email address in that file. This step will be eliminated in a future update of Total Access Emailer.
This error message may appear: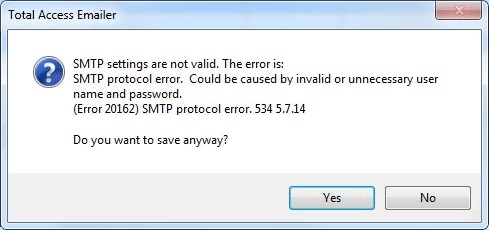 This is caused by:
The logon name (email address) and password are not valid. Make sure your values let you get into that email account. Maybe the password changed recently. Also make sure the SMTP mail server name is correct.
The logon name is not authorized to relay messages. Your logon credentials may be correct, but the email account is not authorized to relay messages through the SMTP server. Make sure the Gmail account is set to Allow less secure apps as described above.
Additional Resources