Quickly Create an Email Message by Dragging and Dropping
Provided by: Molly Pell, Senior Systems Analyst
Quickly create an email about a meeting/appointment, task, or note by clicking on an item, and dragging it onto your inbox or mail tab: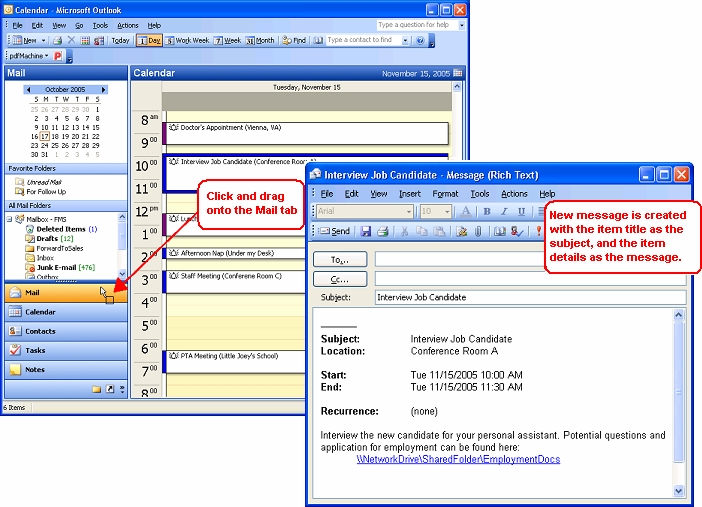 This creates a new message with the itemís title as the subject, and the itemís details as the body.
You can even use Ctrl+Click to multi-select items, and send an email with details from all selected items. In this case, the subject line is blank, but the email message contains details from all selected items: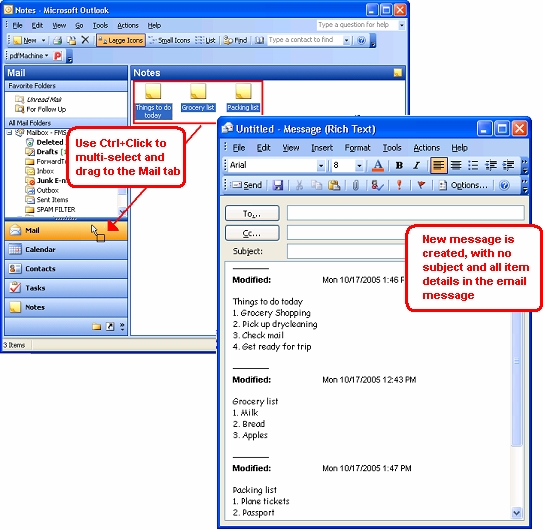 This also works from the Contacts tab. Select one or more contacts, and drag them onto the mail tab to create an email with the "To" addresses filled in.