July 2022

For Microsoft Access, SQL Server,
Visual Studio .NET, and VB6 Professionals

---
Greetings!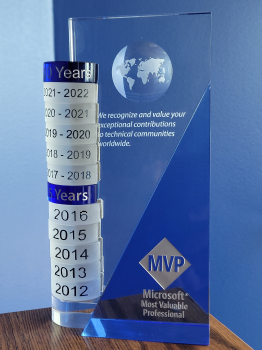 Hope our fellow Northern Hemisphere friends are enjoying the hot summer and managing to stay cool. We are hopeful that we can meet more normally now that COVID vaccines are available and travel restrictions lifted. While Teams and Zoom meetings make it easy to attend events, they don't replace in-person collaboration. We've seen it in our organization where a side conversation stimulates insights and solutions that aren't so easy to replicate remotely.
Microsoft has released updates of Office and Access recently. We enhanced several of our products over the last few months and are pleased to release three new versions. The new Total Access Emailer addresses the new security requirements of Office 365 and Google Gmail SMTP. The new Total Visual Agent improves email alerts, supports the new Access ACCDB format databases, and monitors database sizes before they get too big. The long awaited new Total Access Memo program offers 64-bit support for rich text memo fields in Access. Check out the new features and download the free trials to try them yourself! Stay tuned for updates of our other products.
We have created more custom Access applications, data migrations to SQL Server, .NET applications using C#, and our first PowerApps solutions.
Meanwhile, I'm humbled and honored to receive the Microsoft MVP designation for the 11th year in a row. As one of 16 MVPs for Microsoft Access worldwide, I strive to remain on the leading edge of Access development and helping the Access community.
Our newsletter includes papers with tips for using Microsoft Outlook and Office 365 and a subset of recent news. For additional information, visit our News Announcements page and receive our latest notifications from our

Facebook page,

Blog, and

Tweets.
All the best,
Luke Chung
President
Contents
---
---
Total Access Emailer 2022 is Available
Total Access Emailer is the most popular Microsoft Access email program. Easily send personalized emails to every email address in your table or query while referencing fields from your data source. You can attach files and even filter reports so everyone receives their own data as attached PDF files. The Standard version offers the Access add-in to let you generate these email blasts interactively. The Professional version includes a programmatic VBA interface library with royalty-free runtime distribution rights.
Total Access Emailer 2022 is the 10th major release of Total Access Emailer and includes many new features:
Enhancements
Supports Access 365/2021/2019 (64 and 32-bit versions)
Supports higher TLS security requirements of Office 365 SMTP protocols
Supports Google Gmail OAUTH authentication and new SMTP settings
Multiple FROM addresses to rotate senders
Different ReplyTo address
SMTP Validation without sending an email
Relative Paths for File Names
and much more!
For more information, visit Total Access Emailer 2022 New Features. New X.81 versions are also available for Access 2016, 2013, and 2010 users. Existing customers qualify for upgrade prices.
Download the Free Trial!
---
Total Visual Agent 2021 is Available
Total Visual Agent is the world's most popular maintenance scheduling tool for Microsoft Access/Office, Visual Studio, and Visual Basic 6 (VB6) is now available for databases created by Microsoft Office 365/Access 2021 and earlier. This is the tenth major release of Total Visual Agent and introduces many enhancements to automate maintenance chores more easily.
To keep your Microsoft Access databases healthy, you need to regularly compact them. For disaster recovery, you should also be making backup copies of your database regularly. You may also have regular tasks such as printing reports that are performed regularly. Total Visual Agent does this and much more on a schedule you specify. Run tasks hourly, daily, weekly, monthly or just one time. Perform database chores, run Access macros or Windows command lines.
A complete audit trail is maintained, and you can even be notified by email if something goes wrong. Total Visual Agent can also be run as a Windows service to restart if the machine reboots and for added security since a user doesn't need to be logged in.
Enhancements
Support for new ACCDB Database formats for BigInt
Add Passwords to Archived Zip Files with Encryption Options
Email Notification when a Database Exceeds a Size Limit
Email Notifications of Event Completion
New Monthly Events based on Nth Day of Week
New Yearly Events
Modern User Interface and Toolbars
And many more new features
For more information, visit Total Visual Agent 2021 New Features. Existing customers qualify for upgrade prices.
Download the Free Trial!
---
Total Access Memo 2021 with 64-bit Support is Available
Total Access Memo lets you add rich text format (RTF) memos to Microsoft Access with sophisticated editing and spell checking. Our super-easy data binding means you can display rich text on your forms and reports and store it in your tables.
Give your users the ability to add text with different fonts, point sizes, fonts styles (bold, italics, underline, etc.), bullet points, tabs, paragraph margins, indentations, alignment, spacing between paragraphs, color, graphics, hyperlinks, etc.
Enhancements
Support for 64-bit Versions of Access/Office including 365
Backwards Compatibility
Improved Rich Text Editor
Enhanced Sample Database
Updated Manual and Help File
New Setup and Distribution Programs
For more information, visit Total Access Memo 2021 New Features. Existing customers qualify for upgrade prices.
Download the Free Trial!
---
Microsoft MVP Award

Microsoft recognized FMS President Luke Chung as a Microsoft MVP for the eleventh year in a row for his support in the Microsoft Access community!

The Microsoft Most Valuable Professional (MVP) award is given to individuals who have exhibited exceptional technical expertise and a talent for sharing knowledge within their technical community.

FMS Products Used on the Microsoft Azure Cloud

FMS products can run on an Azure Virtual Machine (VM) with a Windows operating system. Office, Access and all of our products run on a Windows machine.

For more information on our products and working with the Azure cloud, visit our support page, Can FMS Products be Used on the Microsoft Azure Cloud?
---
New ODBC Drivers for Linking Access Tables to SQL Server
Microsoft has released new versions of SQL Server and continually enhances their cloud SQL Azure. We upsized numerous Access applications to SQL Server, including optimizing solutions using SQL Azure. With the new versions, we updated our list of ODBC Drivers that you should use when connecting Access tables to SQL Server whether it's on SQL Azure or an on premise server:
---
Configure Jet Red Database Engine and Access Connectivity Engine to Block Access to Remote Databases

Microsoft released a Security Update that gives users an option to configure Jet Red Database Engine and Access Connectivity Engine to block access to remote databases. This was added to make applications more secure and allow users to disable remote references in query execution.

This update does not make any changes to the Jet Red Database Engine or the Access Connectivity Engine (ACE). For more information, visit Microsoft's page Configure Jet Red Database Engine and Access Connectivity Engine to block access to remote databases.

Manually Uninstall Microsoft Add-ins

FMS offers many add-in products for Microsoft Access. They are installed with a professional setup program that includes the standard Windows uninstall. They should be removed using the Windows Add or Remove Programs feature.

There may be situations that cause the uninstall to fail or be unavailable leaving the Access add-in remains on the Microsoft Access toolbar.

For step-by-step instructions on how to manually uninstall, visit our support page, Manually Uninstall Microsoft Access Add-ins.
---
Your Opinion Matters
Our newsletters are designed for you. To help us provide better service, please send us your suggestions and comments about "The Buzz", as well as our products and services.
See something useful you'd like to see more of it? Want more Microsoft updates?
Please Contact Us with suggestions, comments, or requests.
Past Issues of the BUZZ
Have you missed a past issue of our Buzz email newsletter?
You'll find recent issues conveniently archived for easy retrieval. Get all the tips, news, product updates, and more! (Past Issues)