Enable Design Change Options in Microsoft Access
Provided by: Aparna Pophale, Quality Assurance Assistant
When you put your application at the desk of end user, you may want to control the user to modify defined tables in the database. Microsoft Access 2007 and later provide a way to enable design changes for tables in datasheet view.
Let's see how to make this feature enable.
Click on the File Menu (or Office 2007 button) and then Access Option.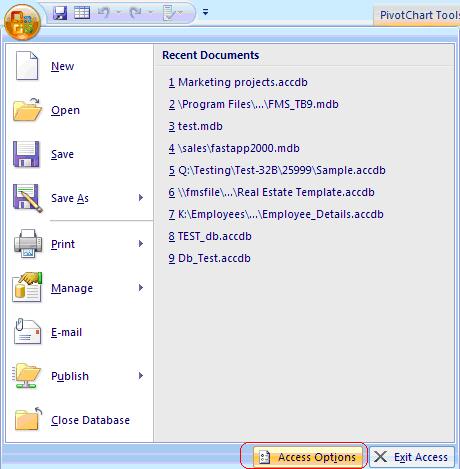 It opens Access Options form. Select "Current Database" category and check for option "Enable design changes for tables in Datasheet view".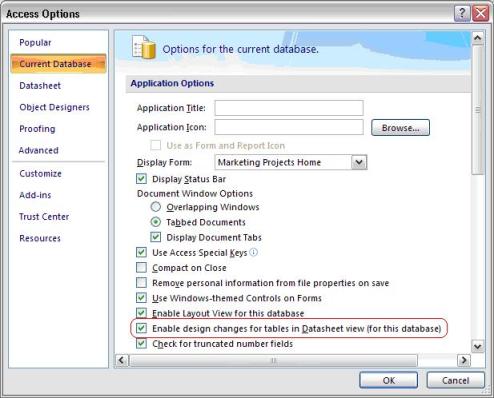 You may turn off this property to restrict the user by making changes to your tables while viewing it. It can also be set programmatically from the database object via:
CurrentDb.Properties("AllowDatasheetSchema") = False
This also prevents the user by accidently or deliberately creating new fields.
When you make it enable, it gives more options to update your table. To see its effect, open the table in datasheet view and right click on any field of the table. It show enabled options available to update your table such as Insert column, Delete column etc.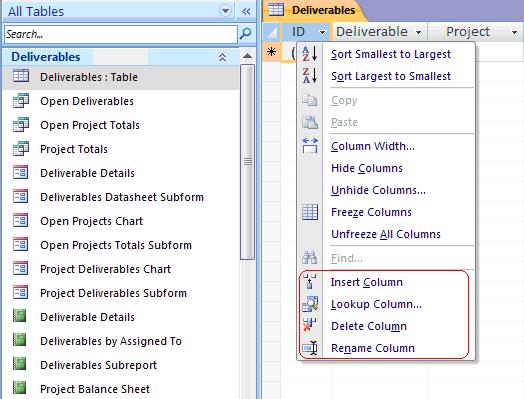 If you want to turn off this option and to see its effect, turn off it and reopen the database. Select the same table and right click on it. It gives more restricted options to update the table.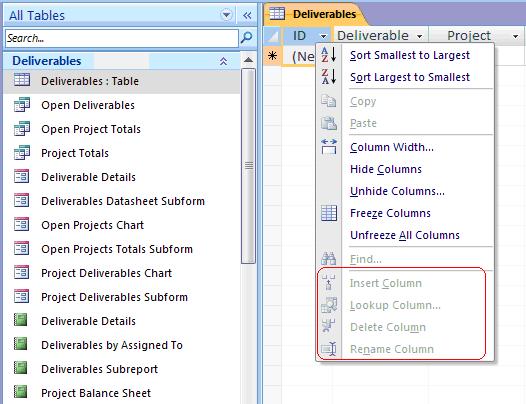 ---
Additional Resources
This tip and other ways to ensure you create great Access applications are found in Total Access Analyzer.